Whether you're looking to build a children's playground for the home backyard or larger playground for your business.There are many option availaible to design a playground according to your choice.
There are so many options you can choose for your playground material installation.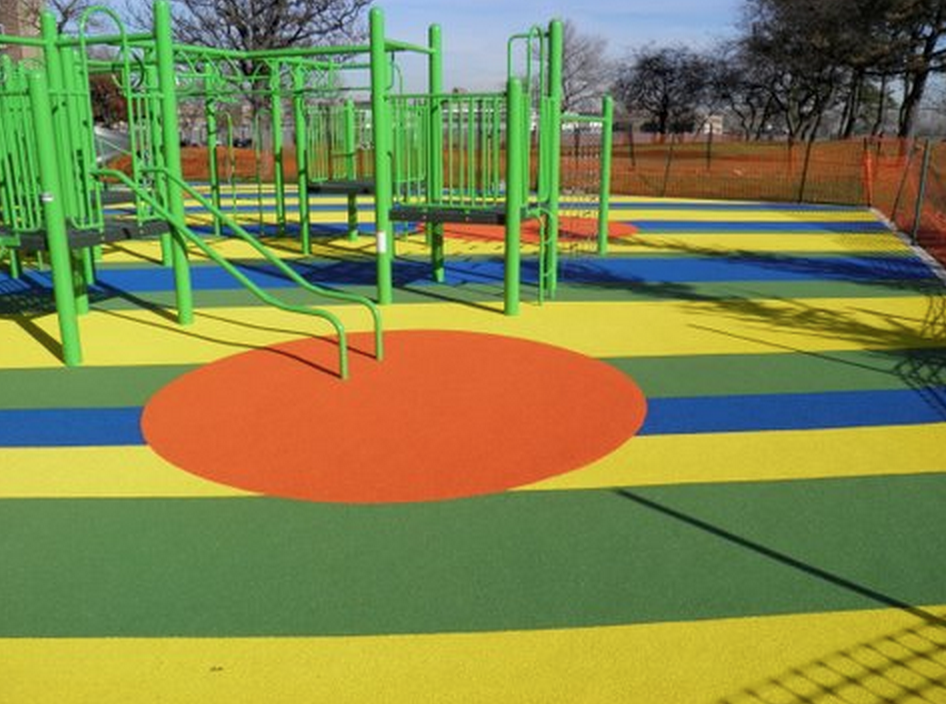 Color of the playground
Color is very important when designing a playground. The children were very enthusiastic about the bright, colorful objects.
Primary colors such as red blue and yellow are the most popular, but you can choose not to go with the theme. If you want to design a more inspired by nature, a lot of green and yellow are good choices.
Age of the children
Businesses should consider the varied age range of children who will pass through, because every age group requires different types of activities.
A larger slide, placed next to a smaller slide can encourage children of all ages to play together, offering them a suitable challenge for every age group.
Surface
This is an important decision that will require serious consideration. So many options are available, and they all have advantages and disadvantages.
You can choose decorative concrete, gravel, tiles or rubber surfaces. Depending on which option you decide on, it is also possible to add color and texture to your playing surface.